We've been talking about online storage as a place to store important documents.  Did you know that you can actually publish your GoogleDocs so they'll be public.  In this post, I'm going to cover the steps to get your résumé uploaded to GoogleDocs, then publish it.

Steps to Publish your résumé on GoogleDocs
1. Get a GMail account if you don't already have one. See yesterday's post.
2. Login to GoogleDocs account.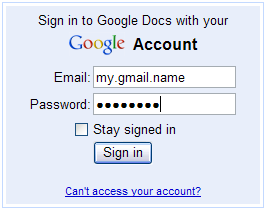 3. Click on the Upload button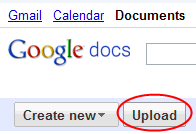 4. Select files to upload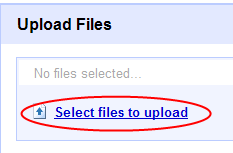 5. Once, you have selected your files to upload, click the Start upload button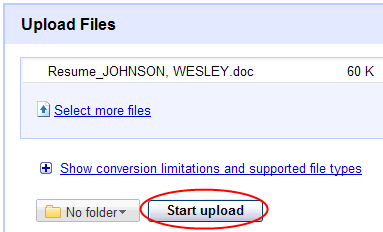 6. Once the file(s) have been uploaded, click on the "Back to Google Docs" link.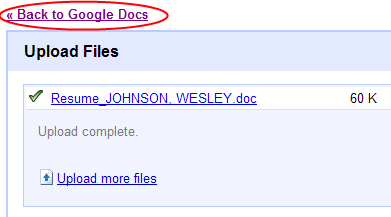 7. Select the Checkbox next to the resume
8. Click on More actions
9. Select Publish Menu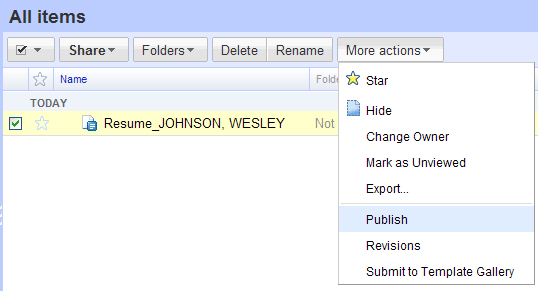 10.  Select Automatically re-publish when changes are made.
11. Click Publish Document button

 12. Document is NOW published, note the publicly viewable link. 
This is the link to use to show off your résumé.
You would add this link to your profile or signature to publicize your resume.
13.  Click on "Back to editing" link.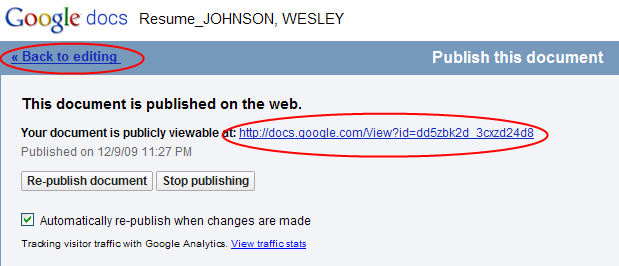 Has this post been helpful?